Do you feel that newfound knowledge is like an extra dose of oxygen? Knowledge and inspiration can come from different sources like blog posts, seminars, books etc. If you aspire for knowledge but are lacking time, podcast is the perfect format. It allows you to listen while doing other things at the same time. Personally I love podcast for the inspiration and entertainment they give and I would like to share a few of my favourite podcasts.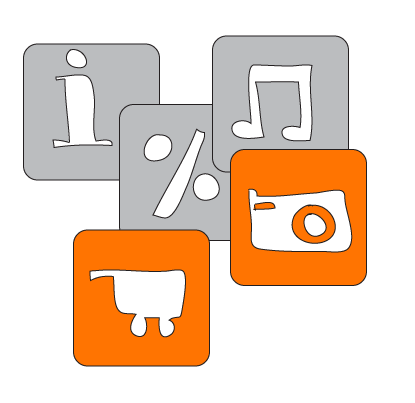 What is a podcast
A podcast is a form of digital audio media. It is downloaded through web syndication or streamed online to your device of choice. You can subscribe to a podcast show and listen to an episode whenever it suits you, using for example your smartphone. It is free and iPhone users can use native app Podcaster. Stitcher is another popular app available both for iOS and Android phones.
My favourite show

TED Radio Hour is an absolutely outstanding show hosted by Guy Raz. It is based on talks from the TED stage but adds much more dialogue and reflection. The show covers a broad range of topics and themes. Each episode is centred on a theme and discussions from different angles with 3-5 selected TED speakers. In the show Guy Raz interviews the speakers in a delightful and insightful way.
Try for example one of these episodes Screen Time, Getting there, Trust and Consequences.
Other praised podcasts
HBR IdeaCast, a weekly podcast giving great insights and knowledge. It features interviews with business and marketing leaders.
Try for example episode 467: Evernote's CEO on the new ways we work. Phil Libin talks about technology and its impact on collaboration and productivity. In this episode he also reflects on building apps for wearables and share some good insights around this.
The Growth Show, a business podcast focused on growth. i.e. growing a business, growing an idea etc. Try for example the story behind Harry's growth, a great entrepreneur that has disrupted the shaving market using online.
All these are American podcasts. If you are looking for a podcast in Swedish you might want to check out Värvet.
How important is podcasting
Podcast format is growing in importance in the US as described by PewResearchCenter. Use of smartphones, high-speed data and connected in-car infotainment support the development. In Sweden more than 1.5 million people sometimes listen to podcasts and about 0.5 million people listen on a weekly basis (source: Orvesto). While the US figures show a steady growth, the Swedish figures are stable despite the fact that more shows are being launched covering an even broader range of topics. Two challenges face podcasters – audience growth and revenue. Revenue is being addressed with better tools for production, ads and sponsoring. Read more on the subject in this article the future of podcasting.
Want to create your own podcast show? Talk to Zooma about how this fits with your online strategy.