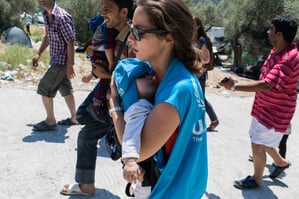 The number of people globally displaced by conflict everyday has quadrupled in the past five years. Humanitarian agencies can no longer fully cope. They are in a financial crisis and are not able to meet even the absolute minimum requirements of protecting and lifesaving assistance.
This is why Zooma, as part of our CSR policy, has decided to become a supporting company to UNHCR, the UN refugee agency. UNHCR is on site everyday giving refugees immediate emergency help. And they need help to help.
Please join us, your support will make a difference.
Involve your colleagues
There are, of course, many ways you can help people in need. If you as a company are in the process of finding a way, we recommend that you involve everyone in the decision. When people feel involved they feel proud and encourage others to do the same. The effect is simply multiplied.
Last year all of us at Zooma had a vote on how the profit from Inbound Marketing Day would contribute the most. The vote fell on Doctors without borders. This year we will continue to sending them the profits from Inbound Marketing Day 2015 exclusively.
Last month Zooma decided to give SEK 1,000 per employee to the Swedish UNHCR. We do know that at least four other swedish companies followed our example, and we encourage your company to do the same.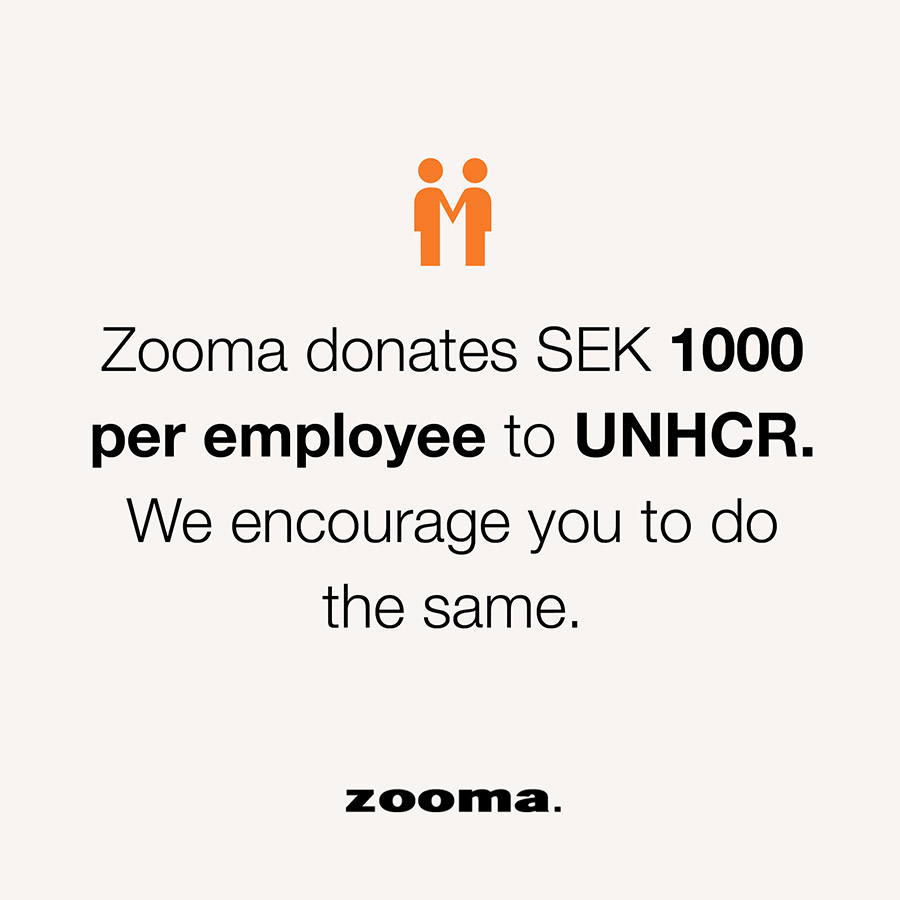 More about UNHCR
UNHCR leads the work to protect those that has been forced to flee, a work that right now is more relevant than ever. UNHCR gives refugees lifesaving assistance, such as shelter, food, water, and medical support. UNHCR also protects their human rights and works with governments to come up with more secure ways into Europe.
Follow their work on YouTube, Twitter, Facebook and LinkedIn.
More about Doctors without Borders
Médecins Sans Frontières (MSF) is an international, independent, medical humanitarian organisation that delivers emergency aid to people affected by armed conflict, epidemics, natural disasters and exclusion from healthcare. MSF offers assistance to people based on need, irrespective of race, religion, gender or political affiliation.
Are you interested in more tips on how you can create internal and organisational commitment?
Photo: UNHCR / Aikaterini Kitidi