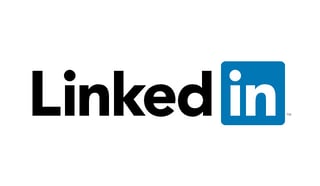 Being connected with your target groups online is a key success factor today—regardless of the type of business you are in.
And LinkedIn's position online is so strong that you simply can't afford not to be there
There are plenty of reasons and advantages of having a LinkedIn Company Page, we believe that two alone are reason enough to be present and active.
1. LinkedIn is the world's largest professional network
+ 400 million users are on LinkedIn to keep up to date with industry news, trends, product updates, vacant positions and more. Your target groups are amongst those 400 million and they expect that you as a company are as well.
Though Facebook has more users, nowhere else online is there more business relation focus than on LinkedIn. These potential buyers of your products and services use LinkedIn to research and confirm. And they look for shared connections to hear what they have to say about you.
In addition to potential customers, your current customers are just as active. A prerequisite to stay connected with them is that you are there to begin with. And when you are, that you stay relevant and engage with them. If you are absent or irrelevant on LinkedIn and other important touch points online, chances are that you will sooner or later fade out from your customers' top of minds. And become replaced by someone that shows more interest and relevance.
2. Google likes LinkedIn
In addition to your target groups, there is someone else that expects you to be on LinkedIn. And that is Google.
Google likes places that are relevant for their users. And since more than 400 million users find LinkedIn to be a place to hang out when they want to verify an individual, enhance their knowledge, Google will likely prioritise information it finds on LinkedIn.
Here's a scenario: Someone verifies an individual on LinkedIn and one of the things they want to verify is the company where the individual works or has been working. Then they click on the company name and end up on your LinkedIn Company Page. Thats one of the two resons that you shall prioritise to be present and active on LinkedIn Company Pages.
For further knowledge on LinkedIn, read this post by Anders Björklund on "How to publish on LinkedIn Pulse". And check out Best Practises for your Company Page by LinkedIn.
Would you like to know more about LinkedIn Company Pages or how you can boost your overall online presence?