We all want to have proper knowledge about our audience before we produce our online content. Understanding which keywords resonate with our personas, and which keywords rank high in search engines, is an important part of that. However, things tend to get complicated when search engines keep shifting their recommendations on what to focus on regarding keyword optimisation. Nevertheless, I will try to give you an overview of the latest trends and the best tools to use.
What to focus on today when deciding keywords
Simply put, focus on 'Keyword clusters' rather than specific keywords. The search engines have become better at interpreting synonyms, misspellings and contexts. This is a natural evolution of continuously updating the algorithms they use for providing us links in the SERP. If the search engines get smarter, we must change the way we present our content.
An example:
Let's say you are in the 'Front door'-industry. You want to write a couple of blog posts about your new modern composite front door collection and now you need some keyword advice.
A few years ago, we started with analysing the search volume and ranking competition of each keyword and usually grouped queries containing relevant words. E.g. 'composite front doors', 'composite door reviews' and 'brown composite doors'. We wanted to make sure the search engines understood what we talked about and provided relevant results to the people out there. I've even seen examples of misspelt words in texts, just to make sure they've included all the variations.
Today, the search engines know that people searching for 'front doors' in combination with 'grp' and 'upvc' (different materials), might just as well be interested in content about 'composite'. It means that you could organise your keywords in a 'material'-cluster instead of focusing too narrowly on specific keywords.
Of course, there's a lot of other factors to take into account when choosing keywords, but this is the high-level rule of thumb when it comes to specific keywords vs. keyword clusters.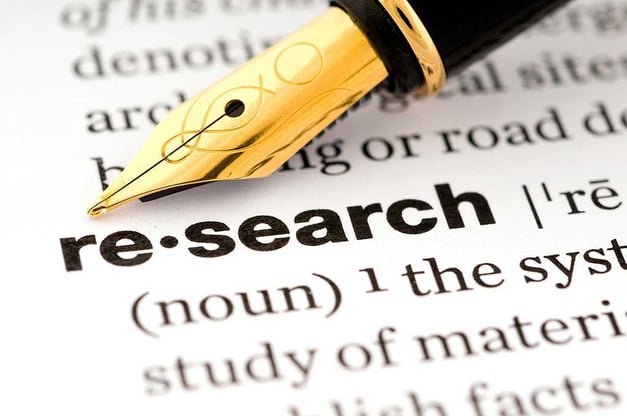 3 tools to begin with—and they are free
A great place to start. And it's free. In Keyword planner, previously known as the Keyword tool, you can search for new keyword ideas, get historical data and start grouping your keywords by exporting the result in the Ad group view.
Keep in mind that when Google changed from Keyword tool to Keyword planner, they removed some of the more compelling features. It can still be useful and if you want a deeper review of the updates, you'll find that in this post.
Can be used to complete the result from Keyword planner. Review historic trends and projections. For example, see if some low-volume terms might actually be something you should focus on.
If you want more long-tail keywords in your list, then this tool can be useful. It's also totally free. The most basic version, you don't even have to create an account.
Keyword Tool generates a list of relevant suggestions based on a few different factors, like how often users were searching for a particular term in the past.
Additional tools (with a fee)
Tools worth mentioning is Term explorer and Moz's Keyword Difficulty Too. These tools can take your research to the next level when it comes to long-tail variations and keyword competitiveness. But you'll need to pay for the service.
Conclusion
Search engines have become more 'human' when they search through content. By grouping your keywords in clusters, you provide more relevant content to your audience and the smartness of search engine algorithms will find and serve up that content with considerably improved results.
To help you get going with your clusters, we've listed a couple of things to start with:
Define a few core problems (5–10) that your personas have
Arrange each problem into general topic areas
Add subtopics to each main topic by doing keyword research
Specify content ideas that align with each of the main topics and the connected subtopics
Verify each idea with industry and competitive research
Create content, analyse its performance, and optimise
If you want to find out more about how to create a relevant keyword research, contact Zooma!