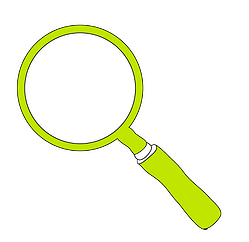 You're sitting at the Marketing Communications Department. Within that responsibility, what do you expect from your partners? The simple answer should be - the same as is expected from you. To be really successful with your business partners, start with the strategic foundation. Here is a way to approach the challenge:
There are a number of ways to describe your mission of course, and in general most of us would agree it all comes down to the question of:
Defining Strategic Direction and Objectives
Orchestrating a Media, Touch point and possibly Content Plan
Securing the Returns on Communications are in line with Objectives
Structuring and constantly improving efficiency of the Marketing Communications Function
Within that responsibility, you partner up with various types of agencies. Besides their proven skills, you're also looking for personalities that fit your own company's working profile. Here are four areas of capabilities to look for during agency selection and evaluation:
The ability to listen to and understand your strategic direction
The ability to expertise and provide proactive guidance within their field of operations
The ability to provide evidence that (and how) your collaboration supports your overall objectives
The ability to challenge and improve your function
Best in class clients think strategy first, tactics second. I've seen many MarCom organisations struggle with the formulation of their strategic direction, mainly with the excuse that there is a business to take care of right now that can't be neglected. But when you invest resources and time into strategic work, you will find that your day-to-day work will become easier. You see more clearly what needs to be done, in relation to whom, and more importantly, you will be able to judge your agency's proactive proposals from a much more insightful and even relaxed perspective, because you simply can tick off whether the suggestion supports your objectives or not.
With a strategy in place, you will find you can start to have a productive dialogue with your agency, rather than asking for stuff you "think you need" or being exposed to stressful proposals from them that you can't relate to.
There are two main no-nos worth mentioning: Agencies that are "creative" without purpose, without engaging themselves thoroughly enough with the target audience at hand. And agencies that only do what they're being asked to do. Both behaviours are equally negative in terms of your likelihood to execute impactful communication.
The only way to avoid this, however, is that you prepare yourself in the best possible way, for the relationship and during the relationship. Every day. The worst type of client (if we should visit the blame-game-field where we've all been one time or another) is the client who evaluates an agency based on feelings and emotions, rather than on what was agreed upon from the beginning.
To my experience, agency relationships succeed and fail for the same reasons; the existence (or not) of a clearly documented strategic intent with the relationship, and the identification (or not) of metrics that can assist when evaluating the activities executed together. The more thoroughly you prepare this, the more likely the relationship will succeed. And it will for sure be easier to identify if something goes wrong, and how to improve it.
That's why I'm delighted to contribute to Zooma's future success, since it has been a fundamental cornerstone in Zooma's philosophy and offer since the beginning of it's existence.
Read more about strategies or