If you can only add one more thing to your inbound content mix, you should focus on video. According to Cisco, video will represent 79% of all Internet traffic by 2020 and it is already the fastest growing content format online by far. YouTube is increasingly used as a search engine, and as such has become the second largest search engine after Google.
If you are not using audiovisual content to attract and convert your audience (your personas), you are basically missing a huge opportunity to connect with a lot of people. Using video, you can reach your personas through a type of content that is extremely quick for them to take in, digest and understand. The video format also allows you to give them a lot of information in a very short amount of time.
In addition to this, you also get the opportunity to communicate values and emotions in a way that is just not possible with text and imagery alone. Done correctly, this can generate traction for your brand—and if it's valuable and inspirational, your brand likeability could shoot through the roof as a result.
Since the attention span of most people online is low, and the competition for eyeballs is high, you need to think 'message effectiveness' when producing content that should attract, inform, inspire and possibly convert your personas. Video content is excellent for these tasks.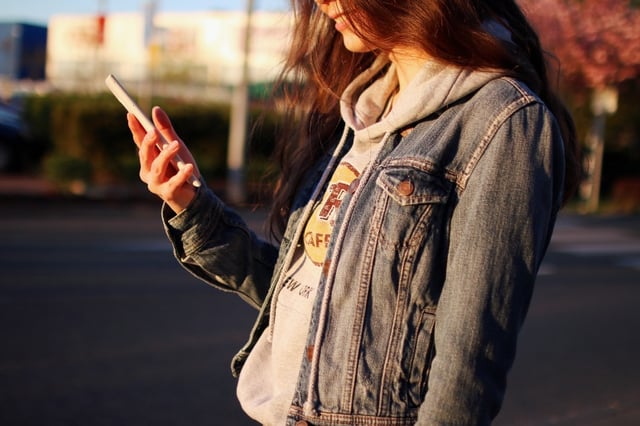 Here are some top tips to help you get going:
Don't make too long films. Focus on one or two messages and keep the video as short as you can, without compromising the quality. Find the key reasons for your messages and deliver those.
Get a place to set up the gear—camera, light if needed, and background—so you can deliver consistent content that looks as good as possible. If shooting on different locations, make sure you can maintain a consistent look and feel when it comes to light, exposure and post-production adjustments.
The quality of videos rubs off on your brand. Don't consider e.g. a YouTube-channel if you can't produce content that looks good (poor quality will affect your brand negatively). And remember, good audio is just as important as video quality for the overall impression.
Create a graphic signage that goes in line with your brand communication, and can be used as intro and outro to your videos. Recognition is helpful to build relations.
Don't force people to be in front of the camera. You need people that are comfortable and natural when being filmed. It must feel real.
If you use YouTube, use the YouTube-functions to help to convert viewers. CTAs, links, YouTube cards, smartly written information etc. Use it with care, don't spoil your credibility or the visibility of your message. Also, remember that the most effective way to drive traffic from YouTube to your site is to publish shorter 'teaser videos' on YouTube and full-length videos on your own site.
If you use a Vlog or a YouTube channel, be consistent in when publishing your videos. Choose a day and time and stick to it. Subscribers want consistency to stay loyal.
Use video for your social media network. It's a powerful and effective way to get attention and reach your audience.
Also, monitor comments and interact with viewers. The dialogue is key to build relations and trust.
Set up KPIs and track them on regular basis. This will help you to tailor the video content over time, to suit what your personas like.
Define goals in what you want to achieve with your video content. It could be about brand image, knowledge leadership, guidance, education, etc. Topics that matter to you and to your personas. Make a decision and stick with it.
Based on the list above, I have compiled a guide (ppt) with recommendations. Feel free to download.