Every year after Mobile World Congress there are numerous interviews and articles with the main impressions from the annual event in Barcelona. Quite often you see people questioning if the mobile industry is progressing fast enough or if the pace of innovation is too slow. As this was the 11th congress the team from Zooma attended, we can put things in perspective. What I see is steady change creating a big impact.
This post is a summary of my reflections and highlights in a four area break-down; Business, networks, devices and behaviour. For each area, I highlight some examples or an interesting keynote or video interview. Enjoy!
1.

Business

A key impression is that there are a lot of collaboration and innovation to deliver the new future and next generation services.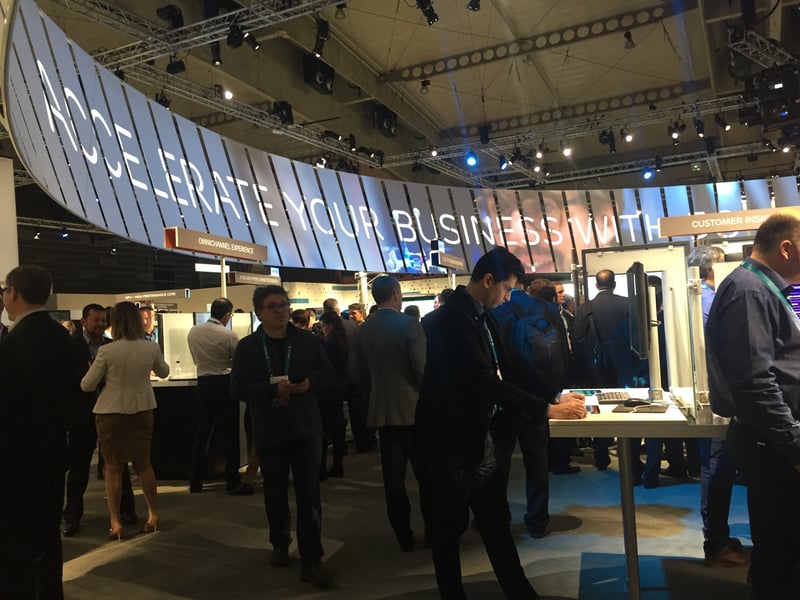 Progress is being made with cross-industry collaboration, addressing customers' needs, with new use cases resulting in improved experiences. The opportunity is to build the new ecosystem and work together to make things happen as described by Ericsson's new CEO in this video interview. Broad and long term relationship that are being formed now will become more and more important in the coming years.
For example, a new collaboration between Intel, Ericsson and BMW, within 5G connected vehicles, was demoed. At the Intel stand, conference attendees could experience the trios' future vision through HoloLens. Meanwhile, Ericsson and Intel are cooperating in a number of other areas, both around 5G and industrialised Cloud.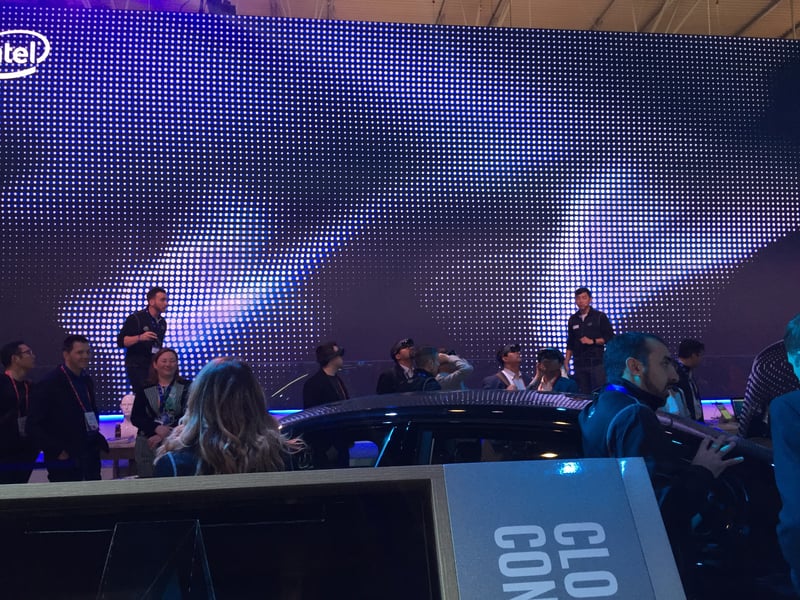 The fourth industrial revolution was one of the themes for GSMA keynotes. Nokia has for some years talked about a programmable world where connectivity, mobility, sensors, devices and analytics combine to create extraordinary new outcomes. Watch the whole keynote with Nokia's CEO here. The progress will happen because companies invest, and industry leaders and other players continue to innovate.
The new future will be a sharing economy with cloud-based service enablement. At the show (and in this video) Ericsson shared the vision for the future of digital infrastructure—where any needed configuration of compute, storage, memory, and fabric is software defined and available for any need. More about this exciting vision will come in a separate post.
2.

Networks

5G was the main topic at MWC17. To meet the demands of new uses cases, which are directed both to business and consumers, 5G will offer more capacity, more speed, responsiveness (latency) below milliseconds, more reliability and totally different experiences. More on 5G will come in a separate post later.

4G is already becoming widely available to deliver good quality and sometimes enhanced with extreme bandwidth connectivity up o 1Gbps. Broadband means opportunities. New network software features are moving the boundaries substantially forward in regards to what networks can do. Below is an example (video) where US telecom operator Sprint explains how they will boost existing resources with new software.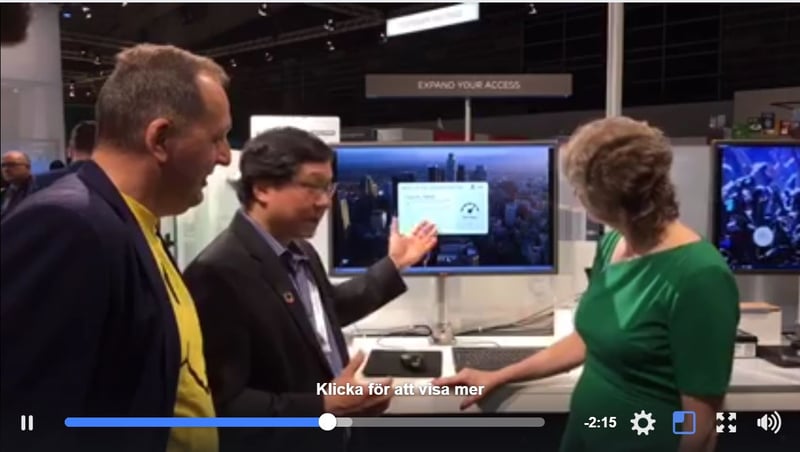 Some applications will be local and not so demanding. One such example is this IoT application for connected industrial tools. It is cellular IoT and Industry 4.0 interoperable connectivity in a factory setting in Nanjing China, that brings cost efficiencies and improved productivity. Each tool is monitored and usage is counted so that maintenance can be made in a preemptive and proactive manner. Industry 4.0 and massive IoT over cellular networks have great potential to increase operating efficiency and productivity. By connecting high-precision screwdrivers, the investment will enable a 210% return on investment in year one. And, break even is reached in less than 6 months.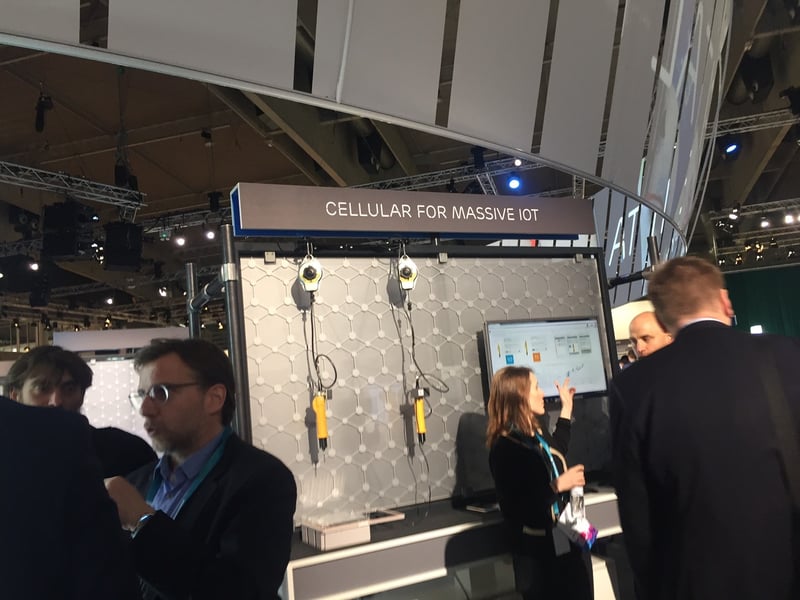 3.

Devices

The hype is gone for wearables. Connected smartwatches are becoming mainstream. The new types of devices I saw being hyped at this year's show were connected and automated robots, drones, cars and home appliances.

Robots and other devices will have the ability to use voice, gesture and sensors to interact with the consumer, using artificial intelligence (AI) and conversational interfaces. These robots will serve as personal assistance and come in all shapes—e.g. humanoid, pets or just a talking mirror.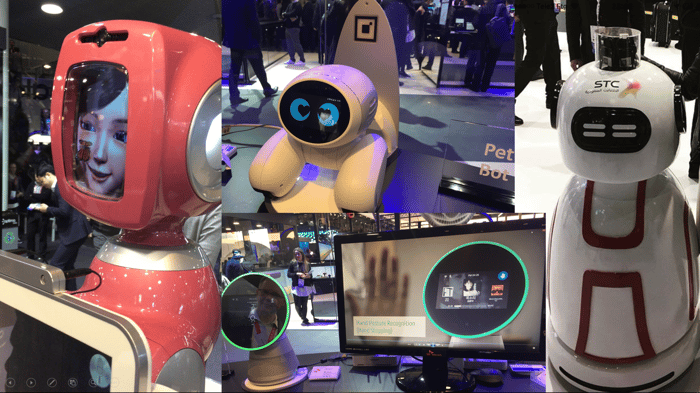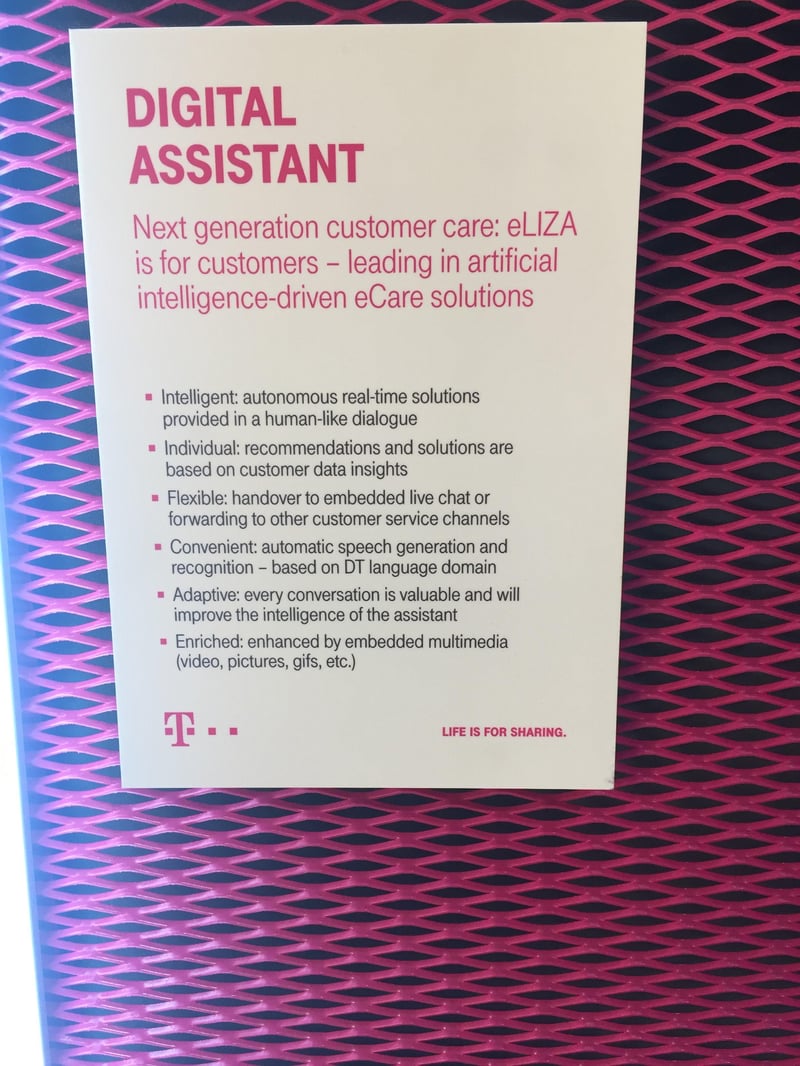 4.

Behaviour

Data science companies were also present at the show, explaining how to create digital transformation and a new type of personalised user experience throughout the whole customer journey using chatbots and other types of interfaces. This is one keynote speech given by the CEO of Boxever from the conference where such experience is explained, and how customer interaction can be much more proactive and user-centric using operational data and advanced analytics—watch the video here.

Sensors like fingerprint sensors and iris scanning are here to build convenience and security. Today this kind of sensors are used mainly for smartphones, but soon these will appear in other types of applications. Most likely, you will soon see fingerprint authentication on credit cards and increasingly to open doors. Imagine if you could fly around the world using only your eye and finger for identification instead of passport and boarding cards. While this may not happen anytime soon, the technology for accomplishing this is already here. Or to quote author William Gibson 'The future is already here – it's just not evenly distributed'.

Want to discuss what this change will mean for you and your company?