This 'stat of the week' is about using YouTube pre purchase. 68% of YouTube users watched YouTube to help them make a purchase decision.
In this study Google/Ipsos Connect asked 1,186 U.S. consumers in the age group 18–54, who watch YouTube at least once a month. The study was performed in July 2016.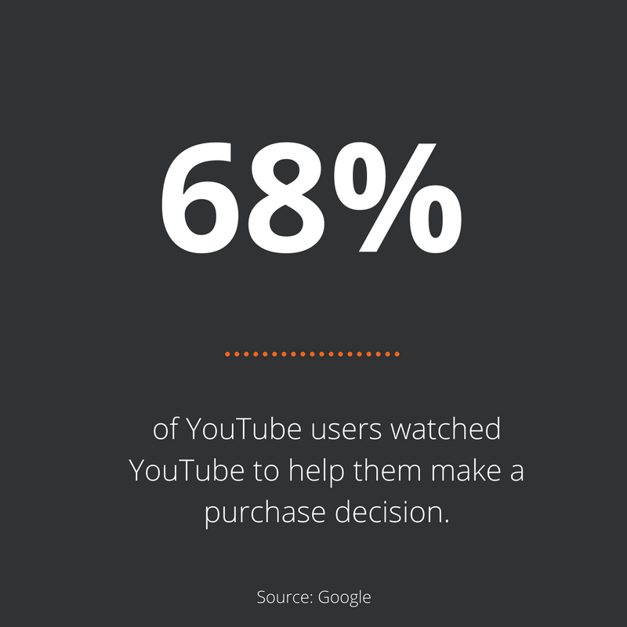 What does this mean for your company?