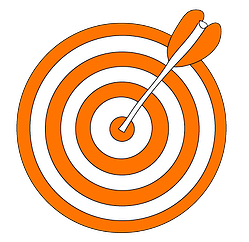 Some of the secrets behind a successful strategy are revealed in the book "Good Strategy Bad Strategy" by Richard Rumelt.
Gain insight in what made Walmart win the retail contest against Kmart. Find out why no other furniture company has managed to copy the success of IKEA, get the story on how Apple avoided bankruptcy in 1997.
Rumelt gives entertaining examples not only from well known companies, but also the global political arena.
To get the full story from Rumelt´s perspective you should read the book! It's both an educational and entertaining read.
If you want a fast track to the key take aways from the book, which can be applicable on any business strategy, marketing strategy or online strategy, here is a glimps:
A good strategy has three main components: a "diagnosis" of the situation, the choice of an overall "guiding policy", and the design of "coherent action".

When setting a strategy, start off by identifying your competitive advantages and do not cheat with the analysis.

Visions or goals are not a strategy. A good strategy should focus on critical issues and how to tackle them. It should include an action plan.

There are no standard solutions to solve problems. Have your own approach to solving problems.

"Bad strategy" is built on buzz-words, "fluffy slogans" and unrealistic objectives. It will not generate any results.
About the author of the book: Richard Rumelt is a professor at UCLA's Anderson School of Management and a consultant on strategic management issues.
Have you read the book? Tell us what you think.