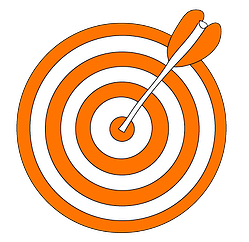 As you may know from following this blog or any of Zooma's offsite presence, this year we are attending HubSpot's annual INBOUND conference in Boston. Each year there are major product announcements and this year is no different. On stage this evening HubSpot's co-founders Brian Halligan and Dharmesh Shah announced two new important product updates for 2015; an integrated CRM system and the redesign of Signals into a new product called Sidekick. Here is what Brian and Dharmesh had to say as well as a brief overview in anticipation of a more detailed update to follow.
On top of the many new features to come in HubSpot, for example an editorial calendar for blogging and email optimisation features, the major announcement made today was HubSpot CRM and it's companion Sidekick. Your first reaction may be why on earth is there need for yet another CRM system? Well, for starters HubSpot CRM is going to be really easy to use. You can tell that it was built from the ground up for the modern world. Will it also eradicate the need for working on internal processes? Of course it won't, but it can certainly act as a catalyst for such improvements (instead of talking about what technology to use) and thereby set the right wheels in motion. Or as HubSpot's co-founder and CEO Brian Halligan put it "Traditional sales technology is necessary but not sufficient. HubSpot's Sales Platform is designed to arm sales teams with the context they need to improve how they engage with companies, prospects, and leads to drive sales instead of driving people crazy."
So what does it look like and what are the key features? To give you a quick flavour of what is to come, below are some of the features announced and a few screenshots of the UI of the CRM and Sidekick.
Database - First of all it's a database that

collect & store data on contacts, companies, deals, and tasks (of course!)

.
Timeline - Today's sales process happens across hundreds of touch points (if not thousands over the course of the progression of a contact from visitor to customer through the inbound marketing process). Timeline organizes every email, call, note, even website visits into one simple, intuitive view. Make calls, send emails, set reminders, and organize your day in one place.

Email - HubSpot CRM connects to Gmail, Google Apps, Outlook, and Apple Mail, logging emails with your contacts automatically. Send emails right from any contact's record in HubSpot CRM.

Phone Integration (will have an additional cost) - Make calls with one click in your CRM system. Easily and automatically log notes and recordings of your calls. (No worries, recording is going to be optional.)

Data Enrichment - Instantly see new, useful information about any contact or company (this is an improvement over the current Prospects tool for any B2B company). Background information, details on key employees, social data, related companies, and more.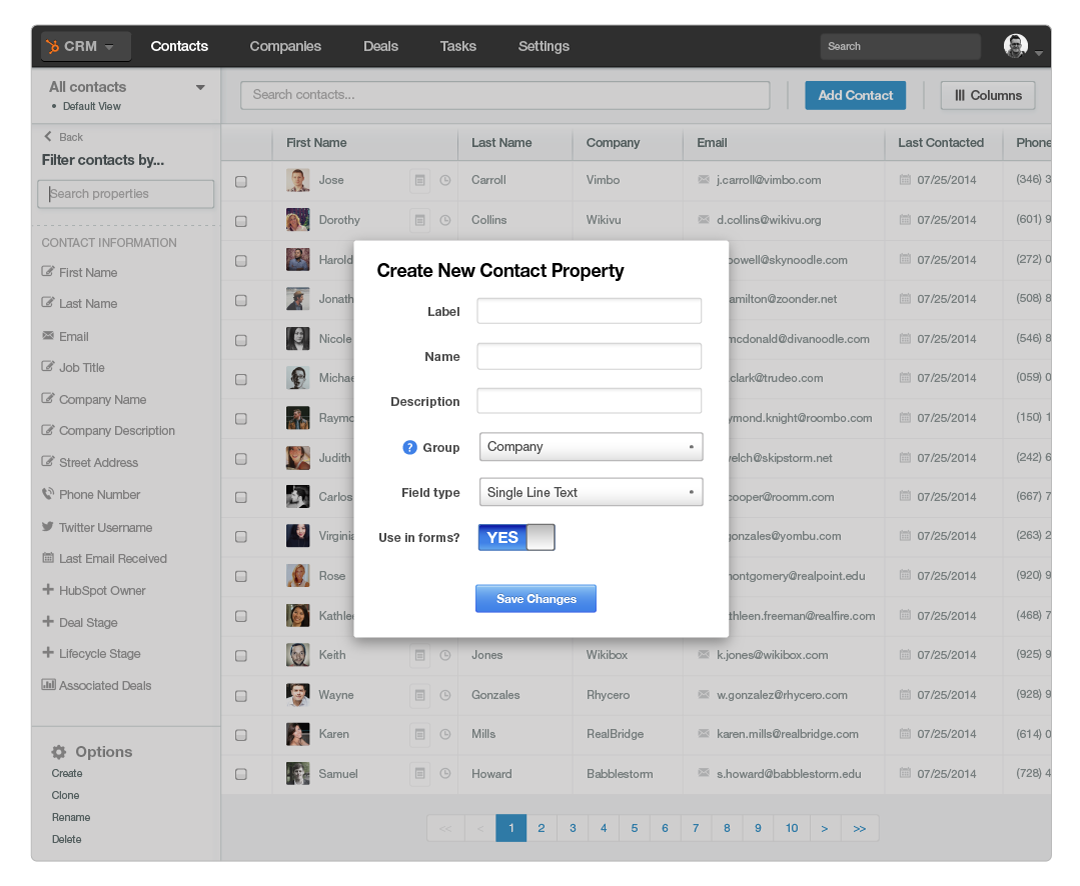 What about Sidekick then? This was the second major announcement. Sidekick is an evolution of HubSpot's Signals product that connects to your inbox and the CRM system, then lives in your browser and whenever you are online gives you details about the contacts and companies you meet, everywhere you go. This one is going to be really interesting to see in action first hand!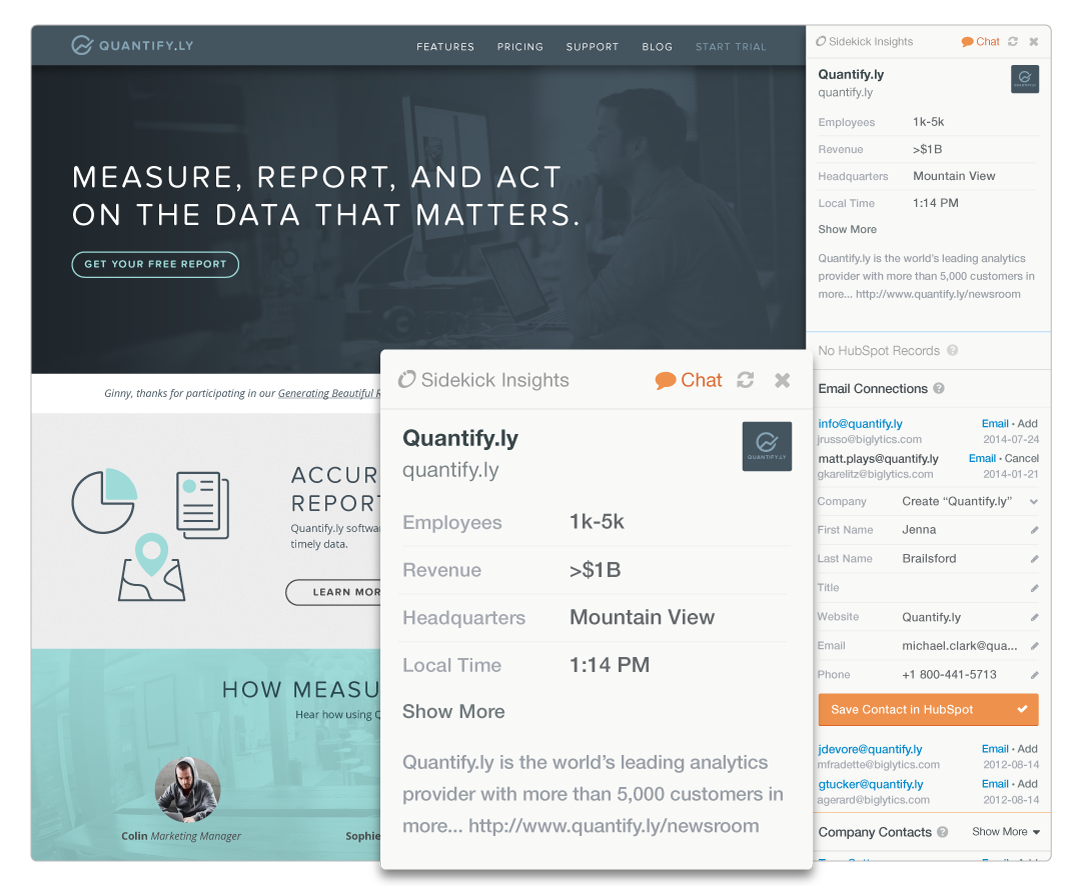 To sum up this all in Brian Halligans own words; "HubSpot's CRM and Sidekick are perfect for companies that want to transform how they attract, engage, and delight prospects, customers and leads and want sales technology that matches today's buying process." More news to follow as soon as we get the chance to engage with the products and experience them ourselves!