Lots of people claim that they can predict the future! That the activity in offsite communities (a.k.a. social media) will hit a new high 2016, is not a very advanced prediction. But what are the main changes that we can expect within offsite communities in 2016? Below you find what I think and believe are the main things that will happen with offsite commuties 2016, and what businesses should be looking out for.
Content overload, data and
ROI

failure

My main thoughts about 2016 is that it will be the year when we are overloaded with irrelevant content in some or most offsite communities.

The "outbound pay, spray and pray" will continue and many users will prefer private messaging hideaways where they don't have to meet noisy news feeds. Hopefully some of the platforms issue "penalties" as we have seen Google do when breaking their SEO-rules.

Secondly, companies will fail to understand how to utilise captured data and use it to find the target groups their provided content is intended for (and relevant for).

And thirdly, very few companies will (still) be able to prove the result or outcome of their marketing and communication offsite.

Many companies are still early in their learning curve and can claim that they are in a "we will learn phase". The challenge with that is that some things are already established facts due to the target groups habits, behaviour and expectations. Meanwhile most companies are in a situation where they understand that they need to change their way of working but lack the knowledge of how and what to do. At the same time very few of the external consultants and agencies - meant to strengthen these companies - have any experience of creating true ROI's.
Offsite communities will be business as usual
Offsite communities (a.k.a. social media) will become business as usual and a natural way of working for lots of companies this year. LinkedIn, Twitter, Instagram, Facebook, Xing, Viadeo, YouTube and some other offsite communities will continue to prioritise how companies can reach and interact with interested as well as sell, offer, and communicate in order to be effective and do business in an online world. More and more tools will make it easier to track the business impact, at least on a KBI-level (Key Behaviour Indicator). At the same time companies will now have problems understanding what to do with some of the other offsite communities.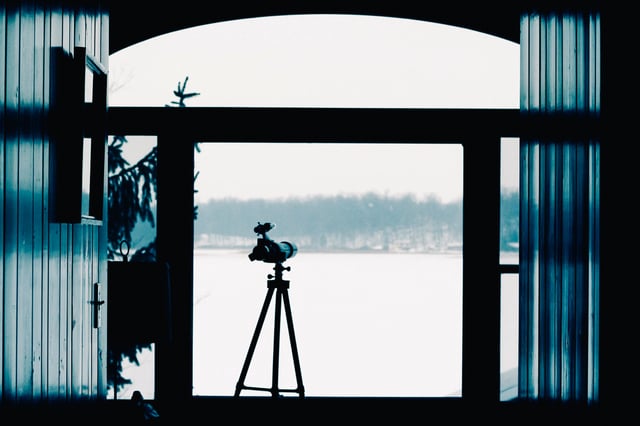 Colleagues will be the main force for credibility
More and more companies have dedicated people working with offsite communities and activities. And yet, they have forgotten to change mindset to an inbound way of working. 2016 will see companies turn to their own employees for better impact, bigger reach, and for credibility. But to be able to make colleagues share updates and content they need to like the company, be proud of working there and be part of the content creation and production process.
The companies that do this the right way will "win". The one's who will "force/motivate" their employees to share the same outbound stuff the company always has been producing over the years, will lose.
Video takes over
Video in offsite communities will take over. Last year, Facebook more than doubled its daily video views to 8 billion, reportedly overtaking YouTube. Twitter launched native video of its own in 2015, while Snapchat now reports 6 billion daily video views in its own right.

Social media advertising (sadly) takes off.
Have you noticed the increase in ads in your offsite communities? In addition to old-fashioned banner ads, these "native" ads like Facebook and Instagram sponsored posts and Twitter promoted tweets look and act a lot like normal social media updates from friends and followers. These ads are targeted with precision, and the ones you get to see are probably the ones you actually want to see.
So why sadly? They are still ads, and I do not believe in ads and I do not believe in disturbing people! Only when "ads" is seen as valued information to the right person, at the right place, at the right time can they become truly valuable to the intended receiver.
Did you like this post?