I guess that you frequently run into infographics, figures and stats that visualise and describe the amount of data produced or consumed online. The numbers are mind-blowing and they show no sign of slowing down. The easiest summary of the future is that everything online and digital will increase.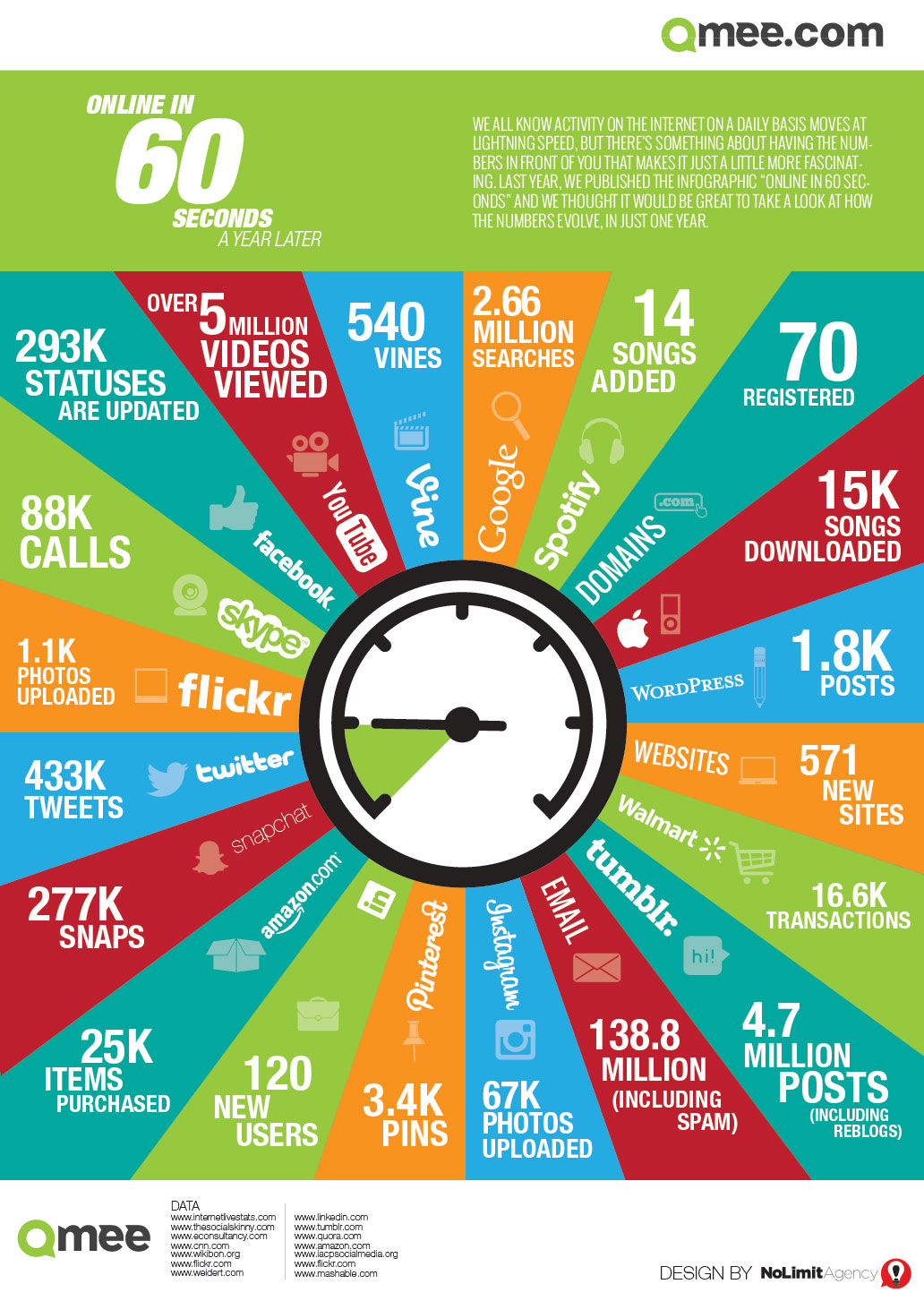 Many years ago I found a quote I love. Unfortunately I don't know who said it. The quote was something like: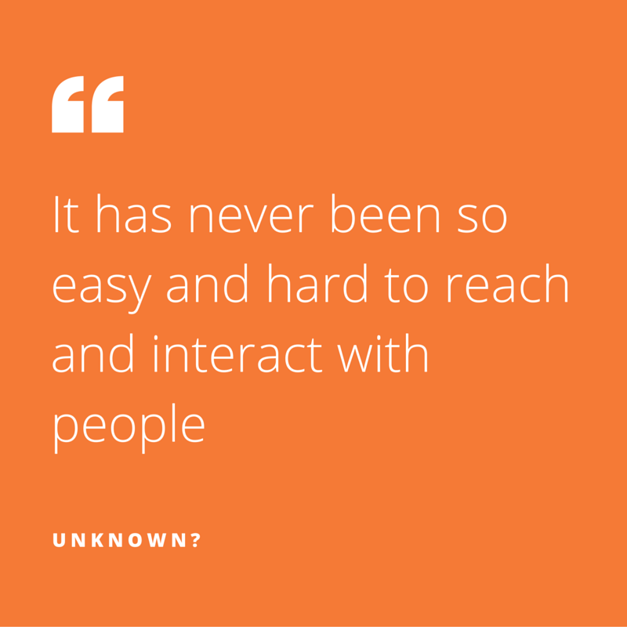 It was true then, it's true today and seems to be even more true tomorrow.
So when you see infographics like the one above from QMEE and similar ones, be certain that most figures will continue to increase.
Since 2013, the global online population has grown nearly 20% – from 2.4 billion people to 3.2 billion. Online and digital paves the way for innovation, and we see an exponential evolvement happening every year.
The support for us to reach and interact with people will be stronger and stronger, with more artificial intelligence to aid us. Waitbutwhy has written thoroughly about where we are right now, in terms of development. I claim that only 2% has yet happened, what do you think?
You most likely know the old saying: "It takes two to tango". When considering how to reach out and interact, relevance is always a cornerstone. Reaching out will be tightly connected to "reachable", and the ability to understanding who wants to reach you. Therefore, thinking in an Inbound oriented way will be of increasing importance.
A good way to start preparing for the future and increase your chances of reaching and interacting with people is to get started with inbound. Would you like to know how this marketing methodology applies to your business?
PS. If you know what the original quote is and who said it, please comment below.