Frequently, we get the question from customers on how to start a business blog with useful content for their audience. In this article, I explain how we guide them in the process and implementation of such a space.
What is a business blog?
A business blog is a content area filled with knowledge content. Depending on the size of your audience, you might need one or several blogs to be able to address the intended people with the right content. The content should be objective, relevant, and neutral. It consists of articles and (gated) content offers and should be created by credible authors. The focus should be on the needs of the personas, so this is not the place for advertising or bragging about having the best product in the world. You want to solve the problems or answer the questions people are experiencing. Do that, and they will come back searching for more.
Business blog example
An excellent example of a business blog is the VBG blog—the world-leading manufacturer of truck coupling equipment. VBG pushes the boundaries in the truck coupling industry. Being a truly engaged partner and expert in several automotive industry associations, VBG takes an active part in the development of international rules and regulations – always with safety, responsibility, and innovation top of mind. An inbound approach, together with numerous other initiatives for bringing their in-depth knowledge in the field of transportation to the different stakeholders, help improve road safety as well as sustainability, by improved transportation efficiency.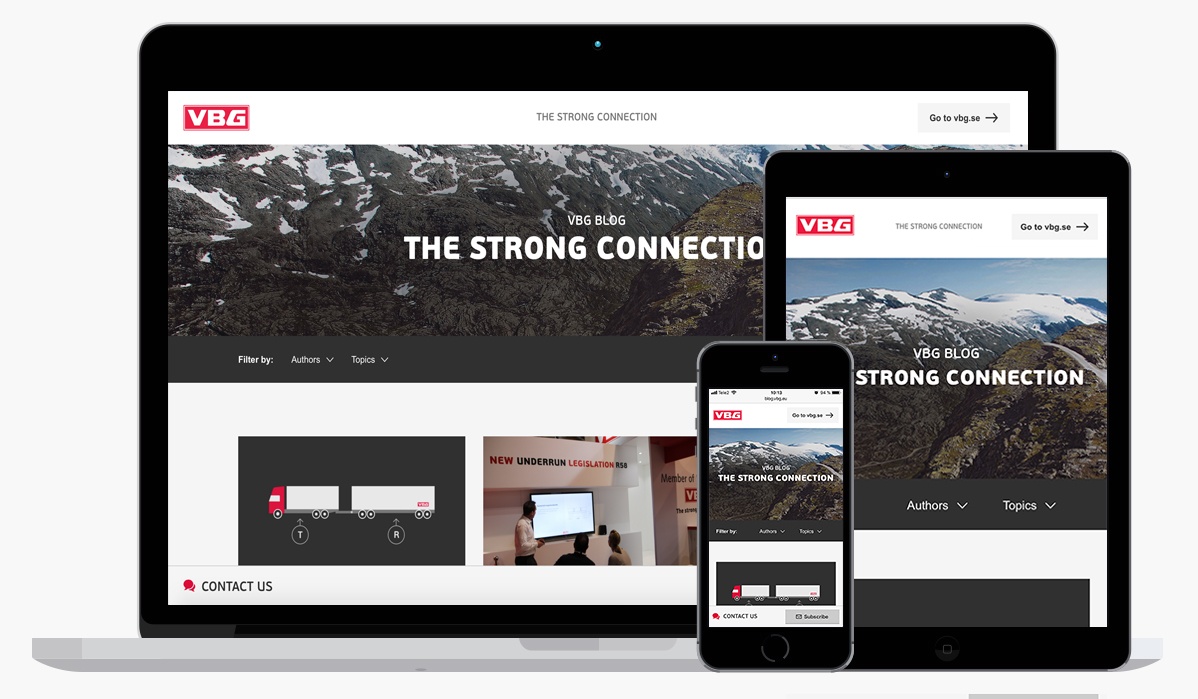 Source: https://blog.vbg.eu/sv
Why your business needs a blog
Building a knowledge hub is an integral part of your marketing and communication strategy. It can help you build credibility, become more of a thought leader in your industry, and it can boost your SEO. It is crucial to be able to attract the interested and generate leads that drive more business. Companies who use blogs receive 67% more leads than those who do not. To meet this demand and be able to provide relevant, engaging and up-to-date content, a knowledge hub is a good format.
Checklist: How to implement a business blog
Starting a business blog requires planning, resources and effort to achieve a reasonable ROI. The checklist below helps you to prioritise the essential components of starting a knowledge hub, and to plan a successful launch or relaunch.
Download an extended step-by-step guide
A free 27-pages step-by-step guide to help you launch or relaunch a successful knowledge hub and bring your inbound efforts to the next level. I will guide you through the important steps to make the most of it.
If you have questions regarding implementing a business blog, get in touch with us.