The other day one of our friends asked me how I tackle content creation. Below I try to summarise the discussion we had.
Why is content creation so important?
We both agreed that people spend a lot of time consuming content online - they are reading, listening, watching or interacting with different media daily. This is an excellent opportunity for companies to reach their target audience. Every piece of content is an opportunity to get found. We also agreed that the best content is always relevant and non-promotional. Content educates, enlightens and guides your audience. It could help people to find solutions and answers to their problems, it could be interesting, or it could just entertain your audience.
Content creation is the process of building a content strategy, producing content in different formats and providing it to your targeted audience.
Content is what drives visitors to your online presence - whether it's direct, organic, or referral traffic - and generates leads. Relevant content is an essential part of inbound.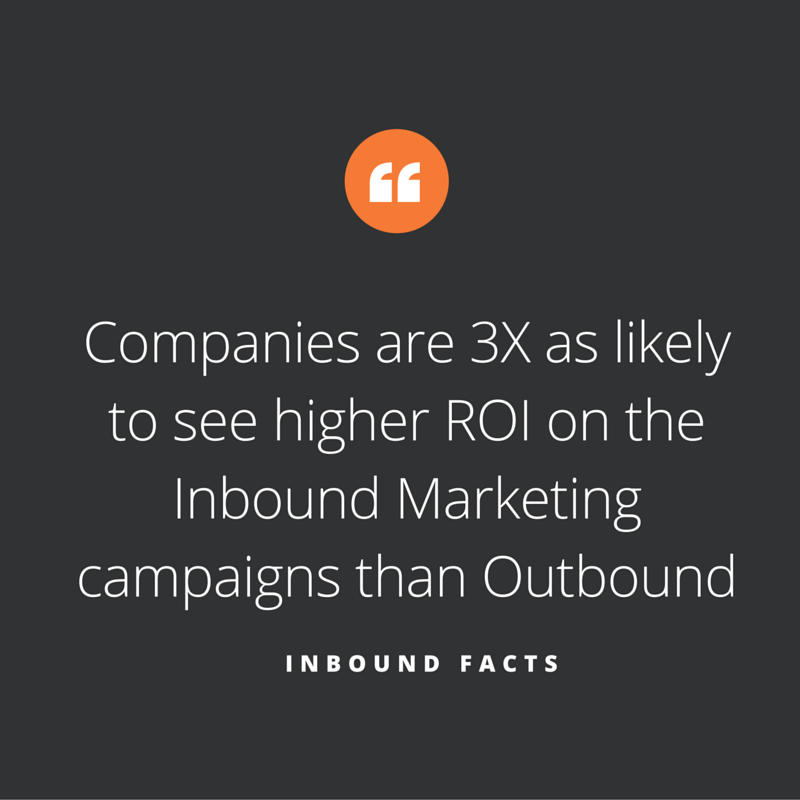 Source: State of inbound 2018
Content creation starts with a well-established process. When I had the question from our friend, I walked her through the content creation process that we follow here at Zooma - from start to finish. Below I describe what we discussed and what I showed her.
So let's start with the content strategy - the foundation of content creation.
How to build a content strategy
A straightforward way to create your content strategy is to ask yourself what the purpose, mission and objectives of content creation are. Set goals and make an action plan. To understand your audience better create buyer personas. Buyer personas will give you a better understanding of the words they are likely to type as their search queries. Create exciting and relevant content that triggers personas and don't waste their time with nonsense.
Try to use different content types in your inbound mix. The content-type might be a blog article, slog, vlog, an infographic or a podcast. Tip: Always include CTA's and content offers to improve lead generation, e.g. checklists, ebooks, worksheets, PowerPoint presentations, and more.
Think about where and how you want to make your content available and where you already have a successful online presence. Rather than trying to do everything at once, focus on what's working and expand from there. For example, LinkedIn has been the most used B2B platform for years and is usually the best social media network to focus on for B2B brands. If your brand is more visual, invest more time on Instagram. Here you can find a Social Media Content Calendar 2019. Additionally, send e-mail notifications to all blog subscribers since they have already indicated an interest in your content.
Content creation process
It is vital to publish blog articles regularly and make sure the content is accurate. To achieve this, you need an organisation that supports and prioritises your business blog. Hence, it is crucial to have an editorial board. The board should meet regularly, preferably every week and at a minimum once per month, depending on publishing frequency. Brainstorm and also discuss ideas that have been generated within your organisation. If you need inspiration, here you can find some ideas that may help you. Sometimes it may feel difficult to come up with ideas. You don't have to create brand new content every day. Find new ways to recycle your existing content. Take content that someone within the company has already created, update it and give it a new life.
Before you start with your writing, you should do keyword research. Find out what people are searching for and choose the right keywords and long-tail keywords to put yourself in a strong position and help your audience to find solutions to their problems.
After you have collected keywords, create 'topic clusters'. Topic clusters consist of pillar pages, clusters and hyperlinks. The pillar page outlines the topic, and a defined group of cluster content focused on specific long-tail keywords (which you already determined in your keyword search with, e.g. Google Search Console - as described above). A pillar page links to each cluster page, whereas the cluster links back to the pillar page. Topic clusters help to structure your content, make it easier for search engines to discover related content, and boost your search engine visibility. If one page performs well, the entire topic cluster gets a boost.
Now you have collected keywords and determined topic clusters; you are ready to start creating content:
Start with an action-packed headline (max. 70 characters)

.

Write an introduction that will keep your audience reading (fact or question)

.

Keep your meta description short and engaging (155 characters)

.

Make your post scannable (use H2 and H3) so it becomes easy to read

.

Combine a mix of written content with compelling images. To save you some time, we have gathered sources for free images. Or you can easily create a nice design with these tools.
Remember to add an alt attribute to describe the image

.

Let a fresh pair of eyes of a colleague proofread your text before publication. Read Louise Waern's post to get more useful tips for efficient proofreading.
Before publishing content online, use a writing and SEO checklist to make sure your content can be found, read and shared.
Now your content is ready to publish. There are several different content management systems (CMS) to use, such as HubSpot or Episerver. Choose a platform that will fit with your overall infrastructure over time. Using many different tools will result in lots of time, effort and resources being wasted on integration and technological challenges.
Think ahead and plan your content in an editorial calendar. It will help you to keep track of all your content.
Once you have been publishing blog articles for a while, it's time to review the results to maximise traffic and conversion of the published content.
Good luck, and feel free to get in touch with me if you want guidance or more ideas on how to succeed with your content creation process.