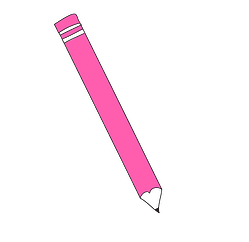 Continuing upon a series we started last year we're sharing with you, our friends, some of the resources we're bookmarking between members of the Zooma team. We hope you find them interesting and useful! For the month of May we have the interspecies internet, Larry Page's thoughts on Google's future including autonomous cars, some useful tools and more, happy bookmarking!
The interspecies internet
This is a fascinating idea; that the internet could be extended to include not only humans, but also communication with e.g. apes, dolphins, elephants and other animals with remarkable communication skills.
http://www.ted.com/talks/the_interspecies_internet_an_idea_in_progress.html
Where's Google going next?
If you are a fan of innovation and curious as to where Google is going, why on earth they are developing stuff like Glass and autonomous cars, these two TED talks are a must view for you.
http://www.ted.com/talks/larry_page_where_s_google_going_next
http://www.ted.com/talks/sergey_brin_why_google_glass
Ecommerce and product information
A study in the UK finds that "missing key information used for product identification is the equivalent of being out-of-stock in a physical store." Ouch. Time to focus on that content you know you need but haven't gotten around to create.
http://internetretailing.net/2014/02/four-in-10-abandon-purchase-for-lack-of-information-study/
Amazon Dash: An attempt at reinventing grocery shopping
If you haven't seen or read about Amazon Dash, it's time that you do. It's only going out to a select number of test users so far in San Francisco and LA, but it looks convenient enough to be a potential killer for Amazon. Personally I would love to have my smartphone do exactly the same thing. Did you hear that Apple, Google and Samsung? (...and Nokia if they're still around?)
https://www.youtube.com/watch?v=aFYs9zqYpdM
https://fresh.amazon.com/dash/
How one brand is reinventing the online return experience
Did you ever stop from buying something online because it was too difficult to return the item? Well, this denim brand is reinventing the way we return items we buy online. How about getting the delivery on the chosen delivery day and time, then having fifteen minutes to fit the items? After fifteen minutes , the delivery guy comes back to pick up the articles that you might want to return. Brilliant in its simplicity.
http://www.jeansonline.com/en/info/shipment.html
Medium.com
Medium is a blog platform. Why is a blog platform worthy of being on this list? Well, for starters it's founded by two of the four guys who co-founded Twitter; Biz Stone and Evan Williams, and it has some really useful little features for users such as showing on each article how much time it will take to read it. Check it out and judge for yourself.
https://medium.com
Global online statistics
Covering 24 countries from all continents, here are 183 pages that should keep you occupied for a while!
http://www.slideshare.net/wearesocialsg/social-digital-mobile-around-the-world-january-2014
We'll keep adding posts like these every now and then, and feel free to complement with your own links below in the comments section!