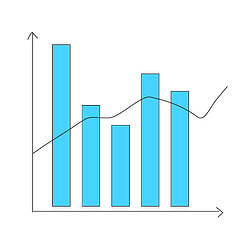 Nielsen has just published an update of its "Trust in Advertising" report based on polls conducted with 29 000 consumers in 58 countries all over the globe. The study provides statistics on global online consumer trust with regards to advertising. Looking at the figures it is clear that trust is on the rise for most types of advertising compared to a few years ago, which is interesting given the level of information transparency that online consumers enjoy today.
Having said that, it is also clear that what has not changed over the last few years is the fact that earned media is very much on top in terms of levels of trust with 84% of consumers indicating that they completely or somewhat trust recommendations from friends, followed by branded websites at 69%, opinions from other consumers posted online at 68% and editorial content at 67%.
Winning in paid media is ads on TV in fifth place with 62%, while the rise in particular of text ads on mobile phones (+19% points from 2007) and ads before movies (+18% points) mirrors the evolution of connected devices and consumer behaviour in terms of online video viewing.
There are plenty of more interesting statistics to enjoy and you can find the full study here.
If you would like to know more about how changes in consumer behaviour and trends online is impacting your business? Feel free to get in touch with us at Zooma.