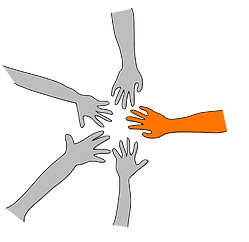 With a few exceptions, most notably Russia, Facebook is now the dominant player in Offsite (aka "Social Media") in Europe. However, even though Facebook may have "won" the battle for our private time for now (rest assured something new will arrive to pick up the gauntlet in the future), when it comes to what we do professionally the fight for Offsite dominance is still very much alive. Despite LinkedIn closing in on 200m registered users worldwide, it's facing stiff competition in some key European markets. Let's look at a few examples of what is happening using search volume data from Google Trends to highlight user intent in some of the major European countries.
France
After being the dominant player for many years it looks like Viadeo, with a current base in France of some 6 million registered users, could be coming under pressure from LinkedIn for the top spot in 2013. In fact, it could be that LinkedIn has already caught up with Viadeo, but it's way too early to dismiss Viadeo from your full online presence when doing business in France.
Germany
In Germany, the pattern is different: Here it seems that Xing, the market leader in the German speaking countries, is managing to keep its leading position over LinkedIn and on November 15th 2012 Xing announced that it had passed 6 million members in Germany, Austria and Switzerland combined (with more than 0.5 million members each in Austria and Switzerland indicating roughly 5 million members in Germany). So, for the foreseeable future, Xing will have to be on your radar if you're doing business in Germany (Austria and Switzerland, see below).
Austria
The pattern is the same as as in Germany with Xing ahead, but LinkedIn seem to be gaining in popularity.
Switzerland
Switzerland is interesting, because on the surface it looks like LinkedIn passed Xing in popularity two years ago.
That is probably true in terms of total users, but if you look at searches by region, it's obvious that Xing is still a factor to be reckoned with in the German speaking region and that LinkedIn is relatively weaker there, while Viadeo is still relevant in the French speaking region.
Xing
Viadeo
Linkedin
To round off, we should mention of course that LinkedIn is clearly the dominant player across Europe, but with this we would like to emphasise that LinkedIn is still (in 2013) by no means the only professional network touch point you need to be considering. If you want to discuss what Offsite strategy is best applied to your specific business needs, feel free to get in touch with us at Zooma!