The online landscape brings great possibilities. Digital natives grew up around connected devices and easily adapt to changes—when it brings convenience to them. How can you take your business and brand online and be the Brand Experience Conductor for this audience?
Soon—already happening in some countries—digital natives will have more decision and spending power than current generations. 'Always-on' (they do not know another way) they browse, chat, share and shop—and your brand promise and brand experience must meet and ideally exceed their expectations.
Plan the change
Digital natives have grown accustomed to a new way of doing business and experience brands. For example, the phone is only the 5th preferred way for people born after 1981 to communicate. Most companies (not to say all) companies I meet these days are stressed about this. Awareness is a good start, then we need begin to plan your own change—to adapt your way of doing business and make your brand easy to understand and experience.
Stop buying
Digital natives have been exposed or over-exposed to brand advertising for too long, meaning they are not bothered by it any more. At all. Instead they google and find information and knowledge at other places than your .com, .se, etc. Where is that? I recommend you start a blog, with searchable and sharable content—and that is much more cost efficient than buying ads.
Start your blog
Digital natives trust opinions from others, similar to themselves—more than what a brand could say about itself. And if they do not trust brands but rather individuals—how should you bring your content to the market? I say do it through your employees, in your blog posts. And please ask for your readers' feedback—get them talking and share their conversations, because digital natives rarely take any decisions without UGC (user generated content).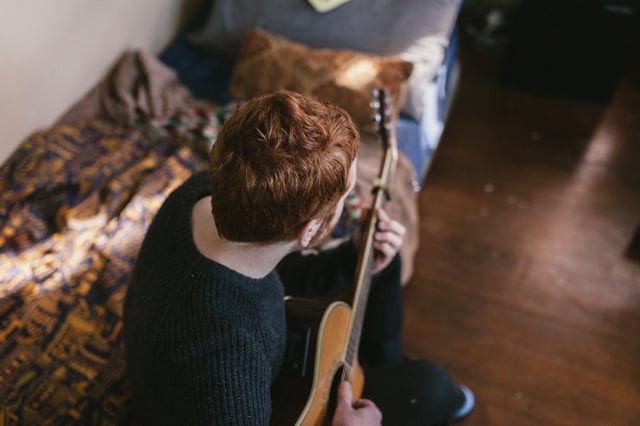 Connect all your activities to be one brand
I often hear that someone is having an event, publishing a film on YouTube or distributing a Podcast. I always recommend to think about the whole journey and brand experience, rather than an activity. The reason I hear for separate activities is 'branding' and' to build image'. But if you create separate experiences, how can that strengthen your brand—and most importantly—how can that give measurable business results?
Online and offline
The new online landscape erases boarders, between countries and companies. No matter where your business is located and no matter if it is big or small—you can have an online presence that brings you business. But if you have done a great job with your online presence and then your customer meets you offline and have a bad experience—you are back to square one.
Your customers do not care where your online or offline stock is stored. They want to pick up or return their product at their closest location, most convenient to them. And when does the brand journey end? When the purchase is done? Nope. After the purchase we share the brand experience—good or bad—with others online as well as offline. So everything you do must be perceived as one brand experience. This should be no news, but the fact is that it is rarely done.
Be better
There is so much to think about, many new things to start doing—for example you cannot adopt old ways of working to the online landscape. So please stop digitally complementing your existing business model and way of working! You have to start to re-think your business because the Digital Natives forces businesses to be better in every aspect.
Put yourself in your customers' shoes, get to know your customers and their questions and stop talking about your products and yourself. That is a great start on your journey to become a Brand Experience Conductor.
Or to paraphrase Gary Vaynerchuk—implement the best strategy ever:
'Care about your customers!'