While online shopping in general has gone mainstream, grocery shopping has still some way to go before we can consider it a part of daily life for the masses. In April 2014 Amazon launched Amazon Dash, an ambitious attempt at reinventing how we buy our daily products by combining hardware, software and mobile.
So exactly what is it?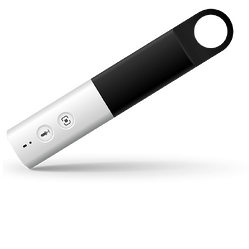 Amazon Dash could best be described as a wi-fi enabled "wand" that is able to scan barcodes or use voice recognition to add items to your online shopping list/cart at Amazon. The idea is that you will use it to scan items in the kitchen when something runs out and it's time to restock. While scanning barcodes to build a shopping list isn't an entirely new concept, what makes this different of course is that the elephant of ecommerce is behind it.
So far
It's only going out to a select number of test users so far in San Francisco and LA, but it looks convenient enough to be a potential killer for Amazon.
Will it succeed?
At least for the one reason above (Amazon), if you haven't seen or read about, it's perhaps time that you at least spend 5 minutes checking it out, for example by watching the video below. If it's one thing the last 15 years has tought us it is to not underestimate the long-term ambitions of Amazon and Jeff Bezos!
Personally I would love to have my smartphone do exactly the same thing, yet I recognise that even though I belong to the ones who seldom leave my phone more than a few feet away it wouldn't be as efficient as just grabbing a Dash unless Siri managed to do the same for me at the push of a button. Did you hear that Apple, Google and Samsung?