2017 is in progress. Right now it is more buzz than ever connected to online and digital. Yesterday my colleague Louise asked me to write my main current thoughts about offsite communities (a.k.a. social media). You find my 5 main thoughts about social media below.
Video and live video
Video was a major content trend 2016. The use of video will continue grow even stronger. Video will be the driver of social media activity during 2017, and specifically live video. This is an area where all the platforms continues to innovate, expecting individuals and businesses to find interesting new ways to connect with their audiences through live video.
What will happen with fake news?
Connected to elections, the awareness about actual and possible fake news is increasing. There are lots of ongoing discussions about how to stop fake news. Stopping fake news before it has a chance to spread might be a main trend on all major social media platforms. In Germany, Facebook has announced a major initiative against fake news. And hopefully this is driven by Facebook's fear of becoming less credible as an aggregator of content.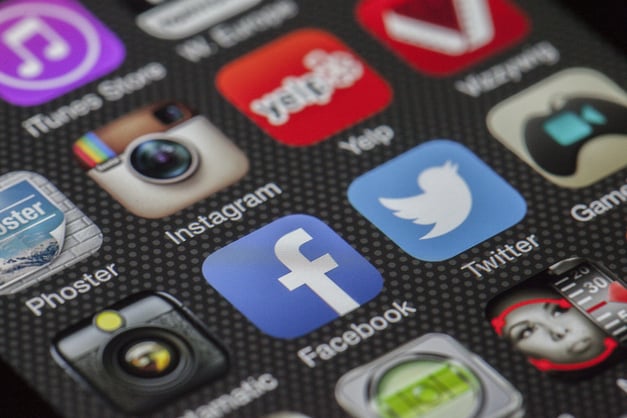 Who are the credible influencers?
Social media platforms are getting more and more 'noisy', and a huge following doesn't guarantee massive reach anymore. Businesses are better off having a truly engaged audience. Companies and brands of all sizes began realising this last year. As a result, many are moving their communication efforts towards using credible employees as the micro influencers with reach and impact instead of being part of the general 'awareness buzz'.
What about augmented reality?
Augmented reality still has some way to go. Some have said that they do not see this becoming mainstream any time soon. At the same time Pokémon Go 2016 proved, that everyone already has the technology needed for augmented reality in their pockets. And they also proved that it is just about the use case and the relevance. Therefore I believe that it is likely that both the major social media platforms and big brands will do some interesting things with augmented reality in 2017.
How to enable transactions and conversions in social media
The importance of social media has come a long way. Today it is possible for companies and brands to track exactly where someone came from and to know if they convert on your .com/.xx. That is always helpful, but people spend more and more of their time on the social media platforms without ever leaving. This behaviour means that most businesses are interested in being able to sell directly through these platforms. So it will be in everyone's interest to unlock the optimal approach to social commerce.
Those are my five current thoughts about social media. What thoughts about social media do you have right now?